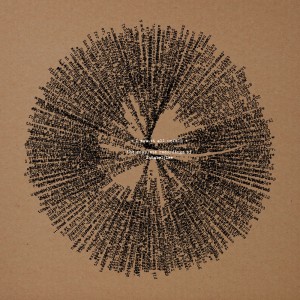 In the grand scheme of things, Annabel;Lee is barely a drop in the bucket. One of one million bands that cropped up during the turn-of-the-century's, infantile-internet-fueled, second wave emo revival. They released one album, a few demos, and somewhat-released an EP that was circulated on CD-Rs by their fans after the band dissolved. Then, once all of the members had graduated high school and moved on, that was it. But that's the grand scheme.
On a more refined scale, Annabel;Lee left a major mark on those that would become the die-hards. Annabel;Lee formed as a more melodic, slightly more accessible, slightly more rebellious alternative to the quasi-rural Indiana religious hardcore that was dominating the freakishly active and cresting Warsaw, IN music scene of the early 2000's. It was rare not to find a Fire Breathing Dwarf promoted show happening either at the Fireman's Building, or the Center Lake Pavilion, or The Pit on a Friday or Saturday night at that time. Typically, an all ages, DIY affair with waaaay too many bands on the bill and even more thick black X's on the hands of the attendants. At Peace While Burning were the local heroes of the time, leading the charge with their punk ethos + Christian acceptance + heavy, chaotic, hardcore metal. As At Peace While Burning began to reach the end of their existence, two of it's members formed Annabel;Lee and – from my vantage point, anyway – blew the lid off the whole thing.
Their music was still heavy. It was still stitched together with the same fast/slow/fast, loud/quiet/loud assemblage that dominated the end of that hardcore era. But, now they were singing, too. Instead of violent breakdowns and blast-beats they were opening things up to a grand elevation and tear-jerking sentiment. They had an aesthetic. Photocopying and Xeroxing black and white, high contrast photos to handmade CD-R packaging and silkscreened t-shirts. They were an enterprise. And while – in that grand scheme – none of this sounds especially revolutionary, their songs were great. Perhaps the LP's offering is a bit more transparent. You can hear the bands that Annabel;Lee was influenced by peeking through the filter. But, by the all-too-late time of "The Van'd Gone EP", Annabel;Lee didn't sounds like anyone other than themselves, and not many of us in those northern Indiana farm towns had ever seen or heard anything like it. I have full confidence in saying that if it hadn't been for Annabel;Lee and the scene they were a part of, XRA Records would never even have existed. Seeing and hearing what great things were possible just by taking the reigns of your own creativity – keep in mind, I shared a high school gym class with some of these guys, my musical heroes – left an impression on me that paved the way for almost every decision I've made since, and still dominates my way of thinking today.
I couldn't be happier that we're finally putting all of this stuff together and properly celebrating it's impact. It's been literally years in the making. Rounding up all the vastly scattered materials, tracking down and remastering the original audio, assembling packages…this collection was one of the first projects I proposed when we formed XRA, and it's taken this long to see it form. It couldn't have been done without the partnership of our friends at Auris Apothecary, another label whose existence is no doubt partially owed to Annabel;Lee.
This music means a lot to us.
The physical version is where its at with this thing. It includes;
– Newly remastered "Annabel;Lee" Full length 12″ LP on colored vinyl
– Newly remastered "The Van's Gone" 7″ EP on colored vinyl
– DVDr with 7 live concert videos and MP3s from the 12″, 7″, AND
"Annabel;Lee" and "Unleaded//Diesel" demos (24 tracks in all)
– Handmade Zine with rare photos, a lost interview, show flyers, and more
– All packaged in a silkscreened jacket with brand new artwork
Available in Bloomington, IN and Indianapolis, IN on Record Store Day, online ordering begins right here on 4/20/15
Digital version also available via iTunes, Spotify, etc…
TRACKLIST :
01 Retirement Plan (Annabel;Lee Version)
02 If You're Tired Just Go Home (Annabel;Lee Version)
03 In The Unlikely Event That… (Annabel;Lee Version)
04 My Beveled Apnea (Annabel;Lee Version)
05 Analyze>>Dissolve (Annabel;Lee Version)
06 Seal Your Eyes, Juliet (Annabel;Lee Version)
07 Redundant Openings For Threadbare Employees (Annabel;Lee Version)
08 Lose the Mask, We're All Friends Here (Annabel;Lee Version)
09 Again, And Yes, Again (Annabel;Lee Version)
10 Untitled (Annabel;Lee Version)
11 This Seems Just About Right (Annabel;Lee Version)
12 Mortville Fugitive (The Van's Gone Version)
13 Pesticides and Applications (The Van's Gone Version)
14 Petris (The Van's Gone Version)
15 Eavesdropping and Ugly (The Van's Gone Version)
16 Ripe (The Van's Gone Version)
17 If You're Tired, Just Go Home (Demo Version)
18 Analyze>>Dissolve (Demo Version)
19 Seal Your Eyes, Juliet (Demo Version)
20 Ripe (Unleaded//Diesel Version)
21 Pesticides and Applications (Unleaded//Diesel Version)
22 Mortville Fugitive (Unleaded//Diesel Version)
23 Eavesdropping and Ugly (Unleaded//Diesel Version)
24 Untitled (Unleaded//Diesel Version)
Annabel;Lee – I Saw It All Unfold: The Complete Recordings of Annabel;Lee
Artist
Annabel;Lee
XRA-047 / LP
4/20/2015
---
Out of Print