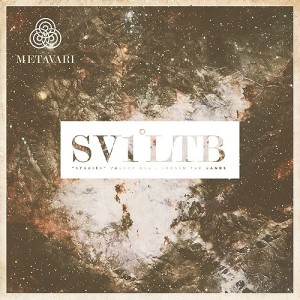 The "Studies" volumes are a series of compositions, scored to collections of field recordings. The recordings are taken by Metavari—cataloging sounds and experiences from tour. In May 2009, Metavari toured 14 U.S. cities with advanced copies of Be One of Us and Hear No Noise and captured the recordings for this volume. Loosen the Bands was written in the months following and is the first piece in the "Studies" series.
The piece is divided into three breaths – part one titled, "HR1948-1949", part 2, "HR1903," and the final breath, "HR1851-1852."
Loosen the Bands is 17 minutes and 21 seconds long. 1-sided, 12″ vinyl, high-fidelity recording / silk-screened artwork on b-side / packaged with a poster. Limited quantities.
"Studies" vol.1: Loosen the Bands
Artist
Metavari
XRA-026 / LP
Apr 26 2010
---
OUT OF PRINT