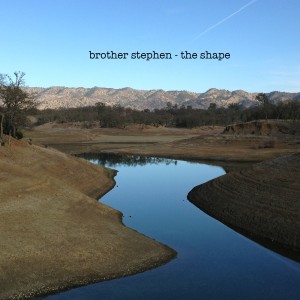 It's been an interesting couple of years for Bro. Stephen. After releasing his acclaimed debut full-length, Baptist Girls a cross-country move for a new job making wine, and a recent collaboration with Jim James (My Morning Jacket), he returns with two brand new songs about the strain of long-distance friendship, transient life, and uncertainty of the future. Seems a bit sad, perhaps, but somehow he manages – as only he can – to shine a light on the inherent hope of wide open possibilities and new prospects, and we love him for it!
When I asked him about the tunes, Scott (Bro. Stephen) had this to say, "Sometime in late 2012 I got a call or a text from Burke Sullivan asking me if I had any songs lying around that I didn't know what to do with. I tend to have a lot of songs demoed out that either get forgotten or set aside, so I had a few options I sent him. He chose these two songs and we recorded them in my friend Sean's basement in Louisville. They turned out better than we could have thought and it's time to share them with everyone."
This record was produced by Burke Sullivan , mixed by Burke Sullivan and Bro. Stephen and recorded at The Schnitzelhaus in Louisville, KY and at Burke's Apartment in Bloomington, IN in the spring of 2013.
It was mastered by Kevin Ratterman at La La Land.
TRACKLIST:
The Shape
Gathered Up
Bro. Stephen – The Shape
Artist
Bro. Stephen
XRA-049 / Digital Single
6/10/2014
---